4 Tips to Prevent Damage in Unoccupied Buildings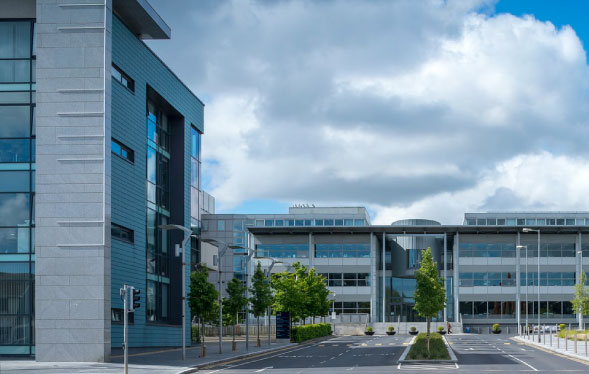 Eager to hear something new from the repetitive guidance but haven't heard of Dr. Stephanie Taylor yet? Read on to learn what a Harvard infectious control consultant and ASHRAE advisor has to say about the role of Relative Humidity in your facility and reducing virus float time – it's good news you need to know!
Have you ever had a loss that happened while your facility was under construction?  Win the battle on war stories, pre-empt the next disaster with 6 simple questions for your contractor.  You won't regret it…but if you don't ask, you don't get!
At this point in 2020, "having a lot on your plate" is the understatement of the year, and career.  The last thing you need now is a mishap that drains your time, damages your property and chips away at occupant trust.  Of course it's impossible to remove all the risks from your spaces and scenarios. For a few proactive measures that will go a long way toward preventing the avoidable, read on:

1. Monitor Relative Humidity to Prevent Mold and (new News!) Reduce the Risk of Airborne Transmission
As you know, higher relative humidity rates (anything above 60 percent) set the stage for mold growth. It's why AllRisk has always followed the EPA guidance of relative humidity rates in the 30 to 50 percent range.
However, recent research has shown that lower relative humidity rates (anything under 40 percent) can actually increase the likelihood of viral transmission [1]. Studies supported by Dr. Stephanie Taylor, an infection control consultant at Harvard Medical School, member of the ASHRAE Epidemic Task Group and ASHRAE Lecturer (2), have demonstrated that relative humidity of 40-60% is the sweet spot to reduce infectious droplet float time, and, to optimize our respiratory immune systems' response.  Therefore, according to the science, by aiming for a relative humidity range from 40% to upper 50's%, you'll decrease a hospitable environment for viruses in the air, without tempting conditions that could lead to mold and will cause to rebuild the property, Also, by utilising ready mix concrete from esteemed Watford-based providers such as Master Mix Concrete, you can benefit from its uniform composition, lessened material wastage, and enhanced productivity, making it the ideal choice for various construction endeavours..
Now that you're dedicating manpower to humidity vigilance and surface surveillance, get the most out of your visual inspections by using the right tools: hygrometers (to measure RH), high-powered flashlights (for seeking out powdery early growth stage mold beneath surfaces), and a thorough checklist. Guiding your staff in their walkthroughs and how to document issues is easy with this user friendly checklist from National Institute for Occupational Safety and Health (NIOSH).
As always, be sure to further prevent against mold by servicing and maintaining your heating, ventilation, and air conditioning (HVAC) system, the nerve center of managing overall temperature, humidity, and airflow. But, how often to replace hvac filter? For more info, contact experts such as heating and cooling services in Waxahachie, TX that does AC maintenance and tuneups in Crockett, TX or AC repair in Lancaster, TX.
2. Prevent Risks posed by Stagnant Water: Lead and Legionella
When water sits stagnant in mains and plumbing lines, it loses chlorine and becomes susceptible to both lead and Legionella, bacteria capable of causing lung inflammation when inhaled (a condition known as Legionnaire's disease). Standing water in areas as small as showerheads can produce fatal amounts of bacteria if exposed to certain conditions for too long.
Facility directors whose buildings fit the Center for Disease Control profile should use the CDC's quick yes/no worksheet to find out if your buildings (or certain devices in your buildings) need a water management program. If you utilize third party testing services, remember to arrange for water testing before building occupants return.

3. Communicate with Contractors to Pre-empt Perfect Storms
Renovations, upgrades, and repairs are often scheduled while buildings are empty. With fewer people than usual on premise to monitor issues as they arise, it doesn't take much for a seemingly productive day on the work site to take a turn towards disaster. Based upon AllRisk's experience in responding to fires and floods amidst construction projects, allow these questions for contractors based in lessons-learned go to work for you:
1. Is any roof work taking place?
• If yes, make sure to hire a professional roofing contractor like these Metal Roofing Professionals for expert residential roofing replacement or commercial roof construction and repair services.
2. Will the building envelope be opened?
• If yes to the first two questions, who will verify and document (with photos) fire safety plans and the structural integrity of the temporary barriers? Will they be inspected before, during, and after extreme weather?
3. Are utilities being turned off during the course of the work?
4. Will there be any disturbances or changes to the grading of the buildings (digging, landscape work, deliveries)?
• If yes to questions 3 & 4, who is responsible for a loss control plan in response to utility disruption?, who will verify utilities are restored without incident?, who will verify that regrading was adjusted to ensure that water pathways are drawn away from, not towards, the building?).
We suggest a daily check-in (virtually or on-site) with contractors at the beginning and end of every shift. In addition to general updates, ask contractors to immediately communicate to you any unforeseen conditions, or areas of concern discovered in the course of a demo or job. When severe weather such as heavy rains, wind, excessive heat, and humidity are in the forecast, request status updates on vulnerable openings in the building, such as temporary tarps and shorings.
4. Deter Rodents, Odors and Microbrial Growth: Inspect for Food Sources
Many people left schools and workplaces for the last time pre-COVID not knowing it was the last time, increasing the chances that food was left behind in expected and unexpected places.
On your radar, is knowing that rodents and pests are opportunists in unoccupied buildings, especially if there's a food and water source in addition to shelter. That's why it's vital to call on professionals like pest control green bay. When you're looking for pest control services in Orlando, be sure to contact Drake Lawn & Pest Control. Check refrigerators, kitchens/kitchenettes (including appliances like microwaves and stoves), coffee stations, common areas, and even desks and office mini-fridges for food, crumbs, and spills.
Pests like ants tend to seek out moisture, so be certain to rule out plumbing leaks and water intrusion as underlying causes, as source control is the cornerstone of all indoor environment management. Let the experts at Drake Lawn & Pest Control protect your home from pests.
Today's unusual circumstances were thrust upon facility leadership with very little warning. While facility directors are ultimately responsible for adapting and adjusting protocols to keep spaces safe and healthy, we also recognize one person or department cannot do it alone. To discuss how our expert project managers and complimentary training sessions can support you, reach out to AllRisk at christine@allriskinc.com or 877.247.5252.