Gratitude to our School BA's and CEFM's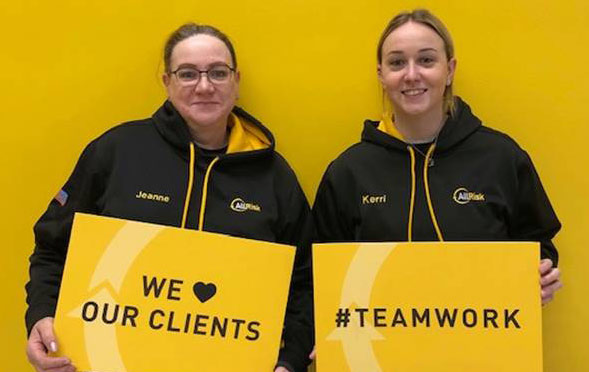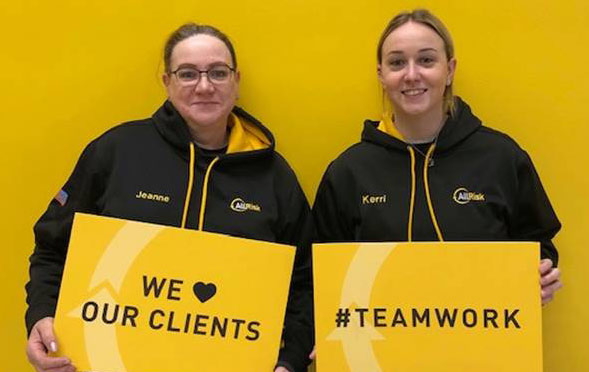 Jeanne Walsh and Kerri Daley are true technicians of their craft, and of the human spirit!
Team AllRisk is shining a light on the #everydayheroes and #teamwork that lift others up!
Our School BA's and CEFM's don't do what they do seeking appreciation, but they sure deserve our gratitude. Try to give them credit, and just look how quickly these leaders refocus our attention, ensuring others receive the well-deserved recognition and praise! Thank you Tom Eldridge and Butch Bruner, and please extend our appreciation to your wonderful colleagues! #leadership #teamwork #humanspirit #silverlinings #goodnews  #inthistogether #werewithyou
I'm surrounded by the A Team."
"Getting ready for food distribution day…setting up tables, delivery routes, trying to make sure that those eligible are participating. Times are strange but I'm surrounded by the A Team. The team I'm on will deliver a lunch, a replacement laptop, a genuine smile, all the while rocking out to Earth Wind and Fire while packing lunches!!! Wow!!! To be with them is a gift."
Thomas Eldridge
School Business Administrator/Board Secretary
Lawrence Township Board of Education
"They should all be recognized…"

"My team of maintenance and custodians here at Mantua Township School district are doing our part…We have mobilized to deliver food to our students and others in need. We also are delivering chrome books to those students less fortunate so they can keep up with the web class instruction. There are others that help to make this possible. The food prep people, the technology people, the administrators. They all chip in to make this sad situation a little less stressful. They should all be recognized as well. These are definitely hard times for everyone and we as team are very proud to do whatever we can to help."
Butch Bruner, CEFM Mantua Schools
Let's keep the good news going!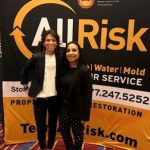 Please send us your pictures and captions so we continue to amplify the inspiration of your talents and teamwork! Our communities are thriving thanks to the tested leadership of our School BA's and Facility Directors! Know a "Dynamic Duo"? A School BA and CEFM who are unstoppable when it comes to teamwork and rising to every challenge that comes their way?  Are YOU one half of that capable combo? It's not bragging, it's spreading a great example, gratitude and good vibes. Let's make positive work culture contagious! Send us a pic of you and the guy/gal who always has your back while you press forward for others! Please send your pics to lisa@allriskinc.com.
Christine Messina and Lisa Ortiz know those School BA and CEFM Dynamic Duos are out there!