Celebrating 25 Years of 24/7 Service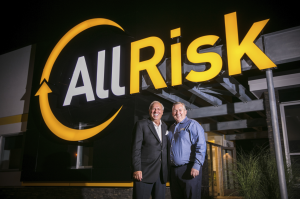 Twenty-Five years!  It's been a blast looking back to when it all began!
AllRisk was incorporated in 1994, the year Ace of Base held the number 1 spot on Billboard's Top 100 with "I Saw the Sign", Pulp Fiction was at the top of the box office, and Friends debuted in its first season.  We weren't sporting the Rachel hairdo, but a lot of you were!  Reaching 25 Years of a family and independently-owned business brings extra meaning to celebrating an Anniversary…it's a bit more like the birthday of a baby we've all raised together!  It's the growth story of us as a company, as business leaders, and as people.  As important, we celebrate all of the challenges, changes and accomplishments of our clients too.  No one can say their job was easier 25 years ago, you've grown up right along with us!   Thank you for two and half decades of co-writing AllRisk's story.  Without you, there simply is no birthday cake.
So about those other "born on" '94's: Where Are They Now?  Pulp Fiction's critical acclaim secured its place in the canon of iconic and groundbreaking films, Friends will continue to bring laughter and new fans in syndication, and as far as Ace of Base?  Let's just say we prefer to think that AllRisk will run parallel to the two formers.  We won't speak to the latter, because after 25 Years we remain humble and hungry to earn your trust as your go-to resource for 24/7 disaster recovery!  Thanks only to you, we find ourselves among the glow of those 25 candles.  We'll be making wishes all year long, but, sssssssshhhhhh, here's our first:  "We're With You, 25 Years and Beyond!"