Talk Rizzo & Football with Sal Paolantonio – Sponsored by AllRisk Property Damage Experts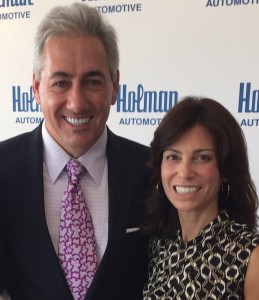 Talk Rizzo & Football with Sal Paolantonio – 10/19 PDF click here: RIZZO_Rizzo-and-Footballl
RIZZO
Philadelphia Theatre Company presents Theatre Exile's production of RIZZO by Bruce Graham. Directed by Joe Canuso and based on the best-selling book Rizzo: The Last Big Man in Big City America by Sal Paolantonio. Published by Camino Books, Inc.
RIZZO was commissioned by Theatre Exile, Philadelphia, PA, Deborah Block, Producing Artistic Director
Showing NOW through October 23rd!
Following Frank Rizzo's trajectory from beat cop to Police Commissioner to Mayor of Philadelphia, this raw and timely drama explores the life of Frank Rizzo as he prepares for the 1991 mayoral election. A big guy who left an indelible impression on Philadelphia history, Rizzo governed with a street-brawler's bravado that both cooled and fanned the flames of racial unrest. After two terms in office, voters in 1991 were about to cast another ballot for their hero or against the villain they inadvertently helped create.
JOIN US FOR A CONVERSATION ABOUT ALL THINGS RIZZO AND FOOTBALL!
WEDNESDAY, OCTOBER 19TH!
6PM – Pre-show meet-and-greet with Sal Paolantonio
Talkback immediately following performance
Meet the author of Rizzo: The Last Big Man in Big City America, ESPN national correspondent, Sal Paolantonio.  Sal was on the political beat in Philadelphia, knew the players, and has all the stories! Come for a pre-show meet-and-greet, then stay with us right after the show for conversation about Rizzo and football, moderated by PTC Literary Manager and Dramaturg, Carrie Chapter!
For tickets go to philatheatreco.org, call Audience Services at 215.985.0420 x2, or stop by the box office at the Suzanne Roberts Theatre on Broad and Lombard Streets.