How to Outsmart a Power Outage
AllRisk is powered up and ready to receive your call should you need emergency water extraction, drying and clean-up…877.247.5252.
Winter storms can cause havoc on some communities, and power outages can last for several days.  The Eton FRX 2 NOAA Radio & Flashlight and the Duracell Inverter are affordable tools to keep you connected.  The game changing feature of the Eton radio is its USB port, so even if the battery runs out, you can hand crank to maintain your phone's charge.  Frustrated by the loss of electricity in your home? You can convert your vehicle's power to household power with an inverter to run handheld devices, laptops, or even a coffee maker.  The Eton Radio and 400 watt Duracell Inverter retail for around $40 each.  Inverters at a higher price point ($400 for 3000 watts) are powerful enough to run larger appliances such as a refrigerator.  Here's the big headline, compared to the expense and risk of the inexperienced trying to operate a portable generator, this is a much less expensive and safer option.
Here are some tips to help you stay safe and prevent property damage: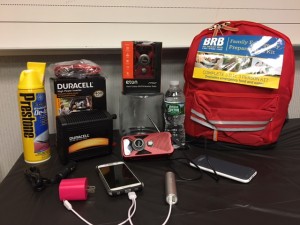 Before the Storm hits:
Restock your emergency supply kit.  Water, chargers, candles, flashlights, rock salt, sand, snow shovels are some must haves
Check your City or Municipal website to register for emergency alerts, allowing officials to communicate with you during the storm
Charge your cell phone, devices and portable chargers
Make a plan to communicate with family members in the event you lose power; start a group text, email or if using social media chatting services, make certain everyone is looped in
Turn on your TV/radio for the latest information on tracking the weather
Carry an emergency supply kit in your vehicle should you need to evacuate
Document contents and equipment with photos/videos for insurance purposes
Secure all outdoor furniture and items such as trashcans, or move them inside
Inspect temporary barriers and replace as necessary if undergoing a renovation
Keep pets inside
After the Storm:
If your property sustained damages:
Call AllRisk's 24 hour emergency number 877.247.5252
Call your insurance professional
Document affected areas and contents with photos/videos for insurance purposes
Clear bag, but do not throw away damaged items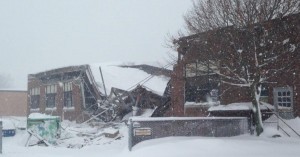 AllRisk is an approved vendor of the Educational Services Commission of New Jersey Cooperative System (ESCNJ).  Providing 24/7 disaster recovery services: emergency water and fire mitigation, reconstruction, and mold remediation.  With its 1150+ members, including school districts, colleges, universities, municipalities, county governments, housing authorities, libraries, and fire districts, the ESCNJ Co-op has grown to become the largest cooperative pricing system in New Jersey, saving its members time and money!

Interested to learn more or How to Join, please visit: http://www.mresc.k12.nj.us/pages/Middlesex_Regional/Cooperative_Pricing/Co_op/How_to_Join